Earn money by sharing stores and products.
Have access to 5,000+ stores. Get a special referral link for any store or item instantly, no follower minimum required. Just forward it to your followers or friends. Receive payment in cash when you successfully refer a friend.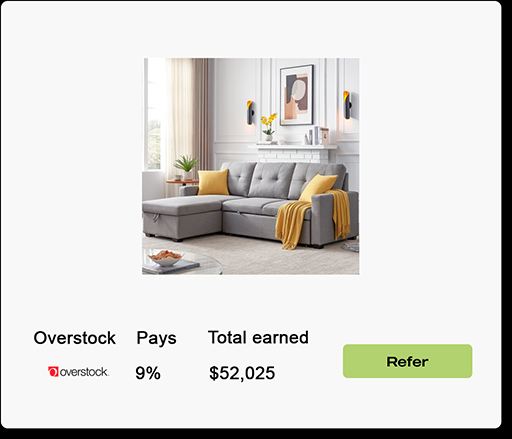 An effortless way to earn
Refer brands to friends or followers & get paid if they make a purchase.